long fast days in the saddle
lamb gravel & adventure bikes
The LAMB is perfect for both multi-day gravel riding and Bikepacking. Developed on the the South Downs Way (SDW). It has loads of bottle points for luggage and bottles. Tyre clearance is 75mm so it will fit 29x2.25" tyres easily with clearance for mud. This is my bike of choice to Single speed the SDW. The Lamb will also run drop bars for Monster Cross and can run Fixed for Tracklocross and with a 30.9mm seat tube this bike will fit an external dropper post. ALL OLSEN BIKES will run Single Speed or GATES CDX Carbondrive belts. We can do this with our RocknRollout Split Dropouts for derailleurs, single speed and belt-drive.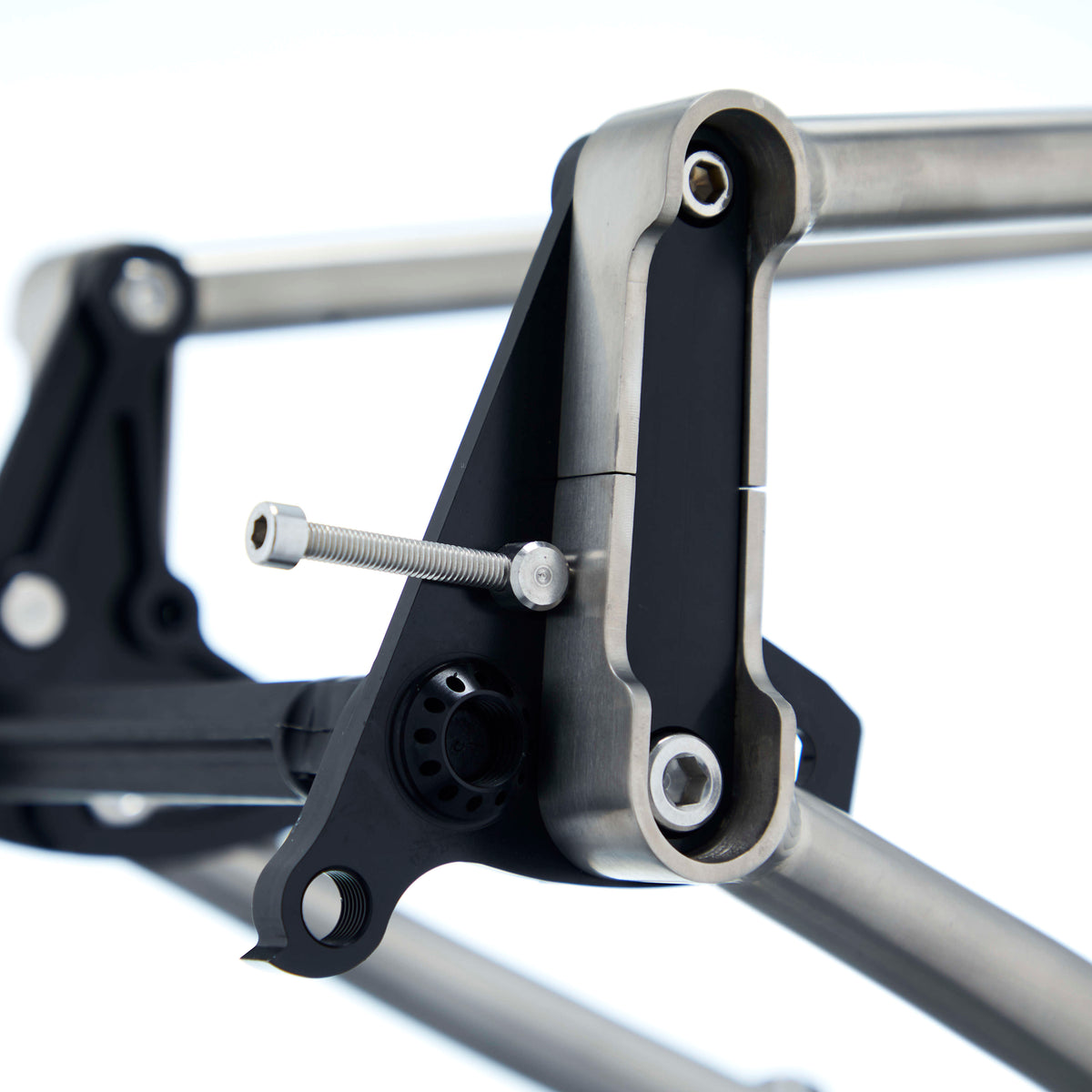 ROCK N ROLLOUT DROPOUTS
The RocknRollout Dropout is at the heart of the OLSEN frame design. We have focused our design around the rear derailleur dropout, but taken it further. Most bicycle frames have replaceable dropouts, but they do not allow for anything other than a derailleur. This idea came from the fact that UK riders often have a winter bike, which is often single-speed.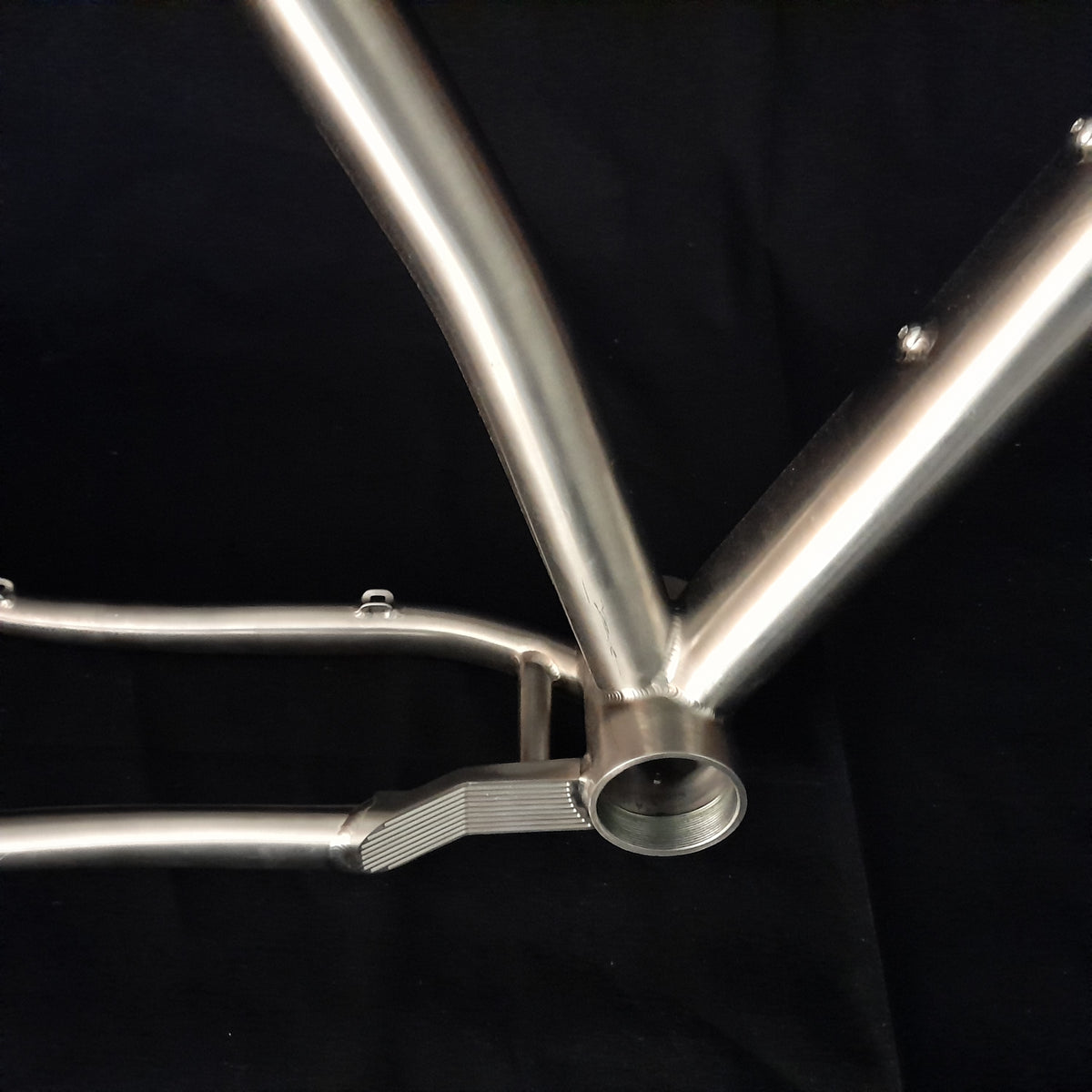 T47 X 92 BOTTOM BRACKET
There is a lot going on in this part of the bike frame. Tyre and chainring clearance, but also frame stiffness. T47 internal keeps the bottom bracket nice and wide, while resolving the issues with PF92.  A 92mm shell allows the chainstays to be wider, providing more tyre clearance.  92mm also means that the chainstays can be welded wider on the frame, making the bottom bracket area stiffer for belt drive use.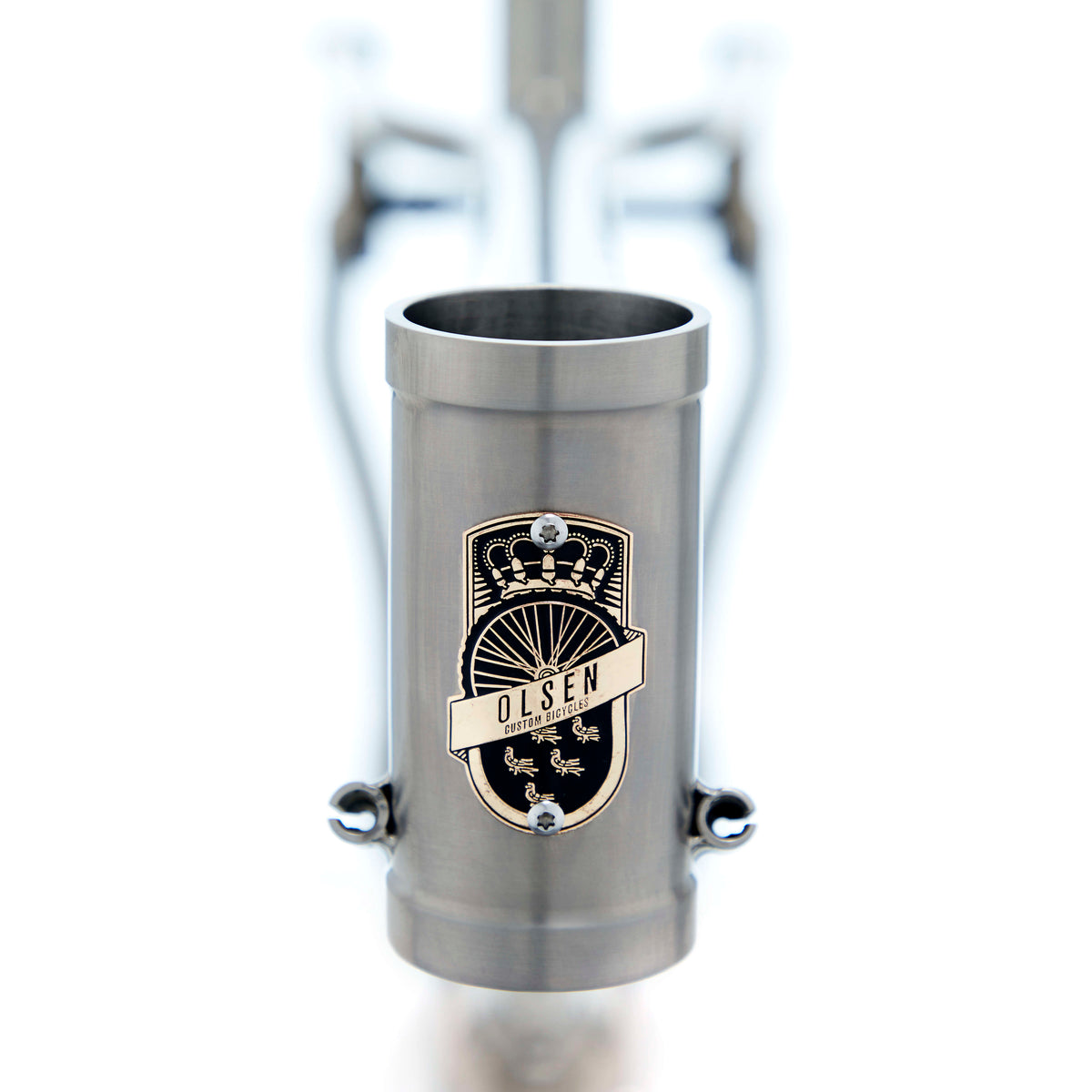 headsets zs44 ec44
I chose the straight 44mm Headset "standard" for several reasons. They are straight and keep a simple look, while hiding their versatility. Zero Stack 44mm (ZS44) top or bottom cups and the External Cup 44mm (EC44) bottom cup. In SHIS codes 44/44 allows for both Tapered Carbon fork steerers using ZS44/EC44 and is backward compatible with straight steerers with either a crown reducer or a ZS44/ZS44 headset. 
ROHLOFF COMPATIBLE
If you're planning a long-distance bike packing tour, one of the best upgrades you can make to your bike is to switch to a Rohloff geared hub. A Rohloff Speedhub offers a number of benefits over a traditional derailleur system.
Its durability, smooth shifting, and wide range of gears make it the perfect choice for touring on any terrain.