about olsen bikes...
In 2013 I started Olsen Bicycles so that I could get Gates Carbondrive Belts for a prototype. With time this has evolved into the range of OLSEN Bicycles that you see today. OLSEN Bikes have been developed for off-road adventures anywhere in the world, but with geometry that you can also ride easily.
Experience off-road adventures anywhere in the world with OLSEN Bikes. Our versatile bicycles are designed for easy riding, offering a range of options for various activities. Whether it's Singletrack Trail riding, Bikepacking, Mountain Biking, Gravel Racing, or Cyclocross, OLSEN has the perfect bike for you.
We started with a Pinion Gearbox model 7years ago and developed our own RocknRollout Dropouts, providing flexibility to run singlespeed, beltdrive, derailleur, or Rohloff Speedhub setups, adapting to your specific needs.

Choose from 9 frame designs and customize your bike with either flat bars or drop bars. Our 7 models feature the latest SRAM and Shimano 12-speed derailleurs, delivering exceptional performance. These same models can be effortlessly converted into single-speed, belt-drive bikes, or be fitted with a Rohloff Speedhub for long distance riding.

We still have 2 Pinion gearbox models, with more coming. OLSEN Bikes offers the versatility you need to explore and conquer any terrain. Embark on your next adventure with us today!
design details
Bicycles should not be complicated, they should be ridden, not constantly in the shop. We have adapted 'stable' future-proof bicycle standards, choosing the best high-tech options without losing the reliability of low-tech components. This means that your bike is repairable and adaptable.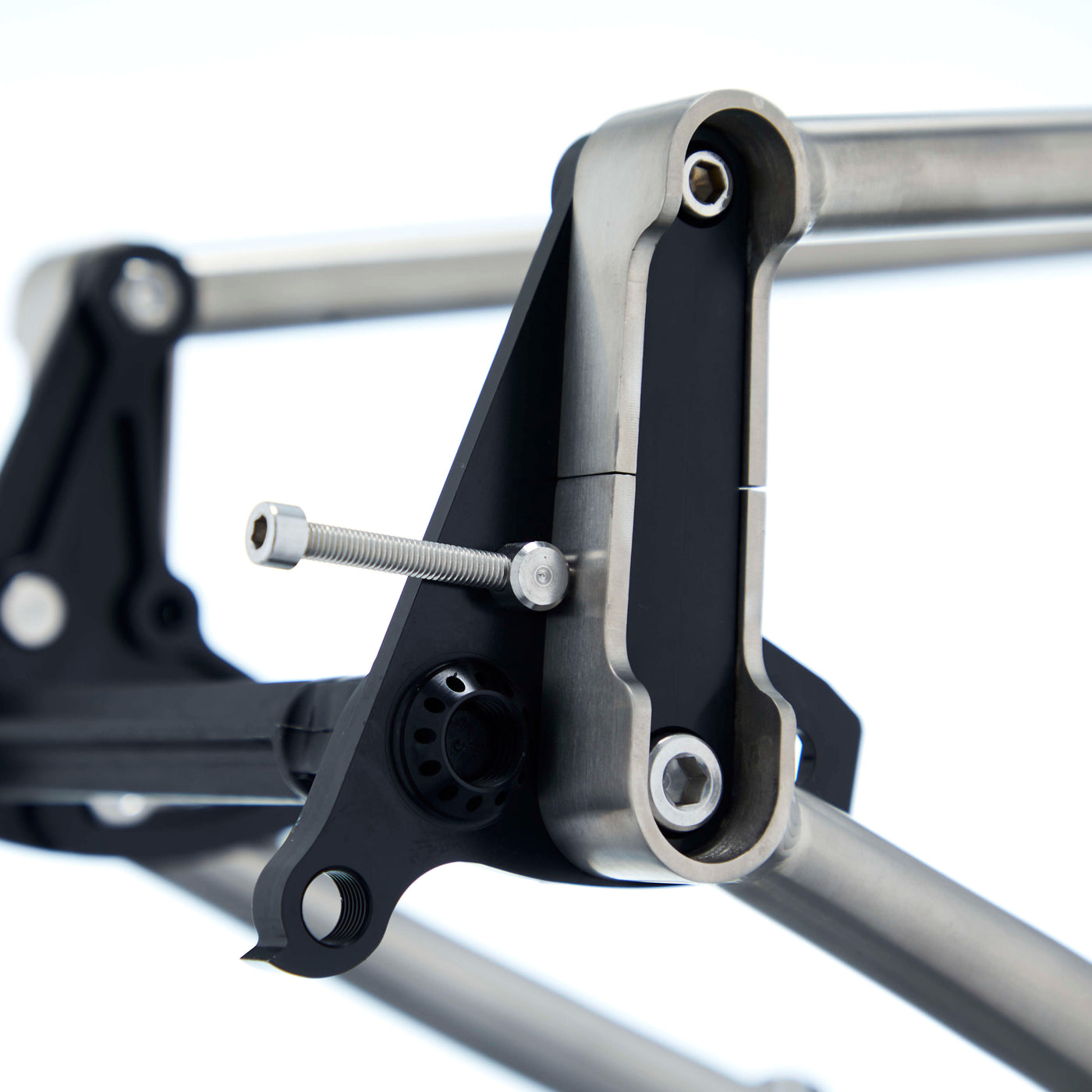 rocknrollout
The RocknRollout Dropout is at the heart of the OLSEN frame design. We have focused our design around the rear derailleur dropout, but taken it further. Most bicycle frames have replaceable dropouts, but they do not allow for anything other than a derailleur. This idea came from the fact that UK riders often have a winter bike, which is often single-speed.
The RocknRollout Dropouts turn 1 Bike into 2 Bikes giving the rider more versatility. Summer bike with derailleur; winter bike as single-speed or internal gear hub.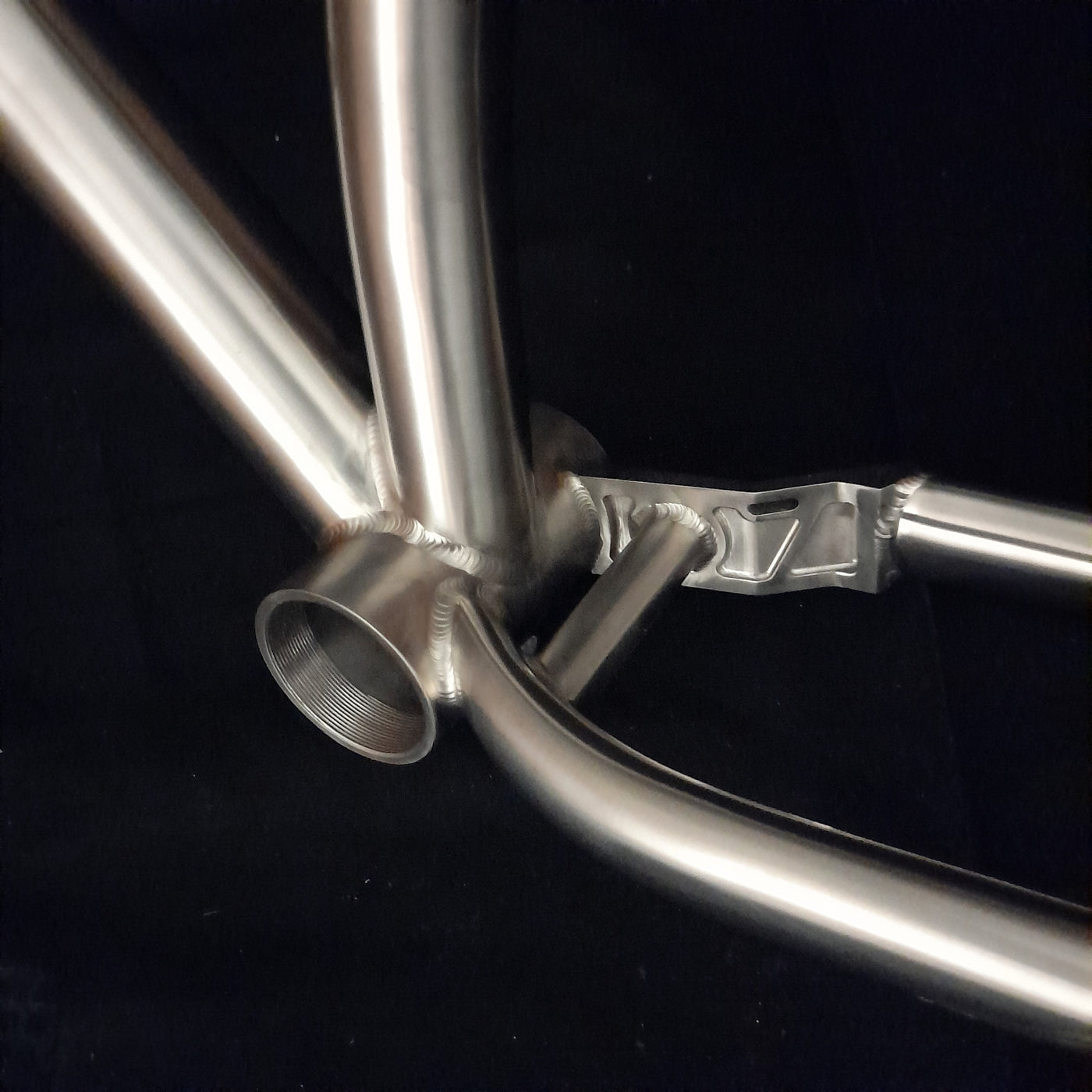 T47 BOTTOM BRACKET
There is a lot going on in this part of the bike frame. Tyre and chainring clearance, but also frame stiffness. T47 comes in two "standards" with external or internal bearings. T47 internal keeps the bottom bracket nice and wide, while resolving the issues with PF92.  A 92mm shell allows the chainstays to be wider, providing more tyre clearance.  92mm also means that the chainstays can be welded wider on the frame, making the bottom bracket area stiffer for belt drive use.  I know this might look like another bottom bracket standard, however this is versatile and backward compatible.  While T47 is mostly 30mm, we also have T47 inboard 24 for Shimano. T47 inboard DUB for SRAM.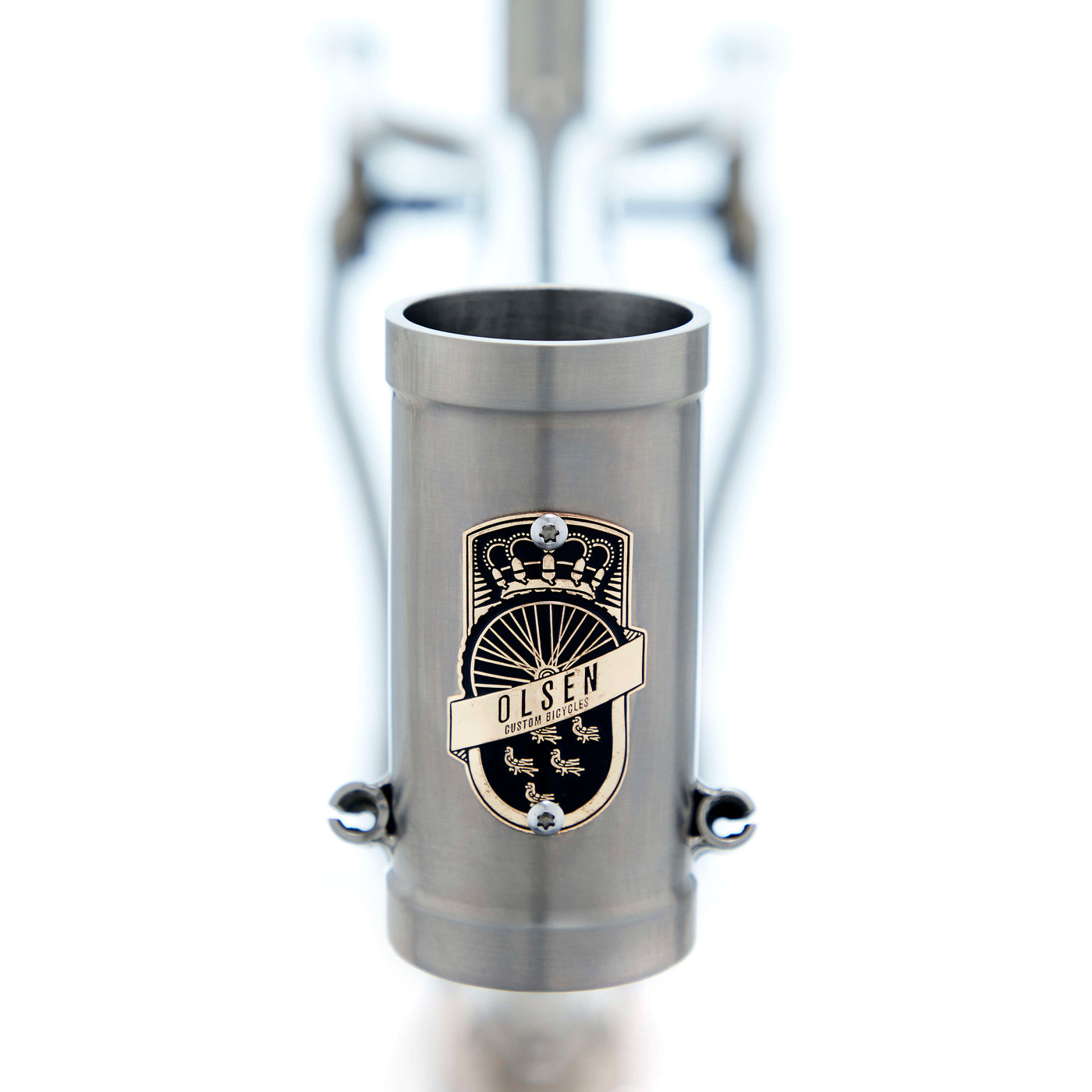 HEADSETS:
I chose the straight 44mm Headset "standard" for several reasons. They are straight and keep a simple look, while hiding their versatility. The S.H.I.S. measuring standard is 44.0mm top and bottom. This is now a very common standard taking Zero Stack 44mm (ZS44) top or bottom cups and the External Cup 44mm (EC44) bottom cup. In SHIS codes 44/44 allows for both Tapered Carbon fork steerers using ZS44/EC44 and is backward compatible with straight steerers with either a crown reducer or a ZS44/ZS44 headset.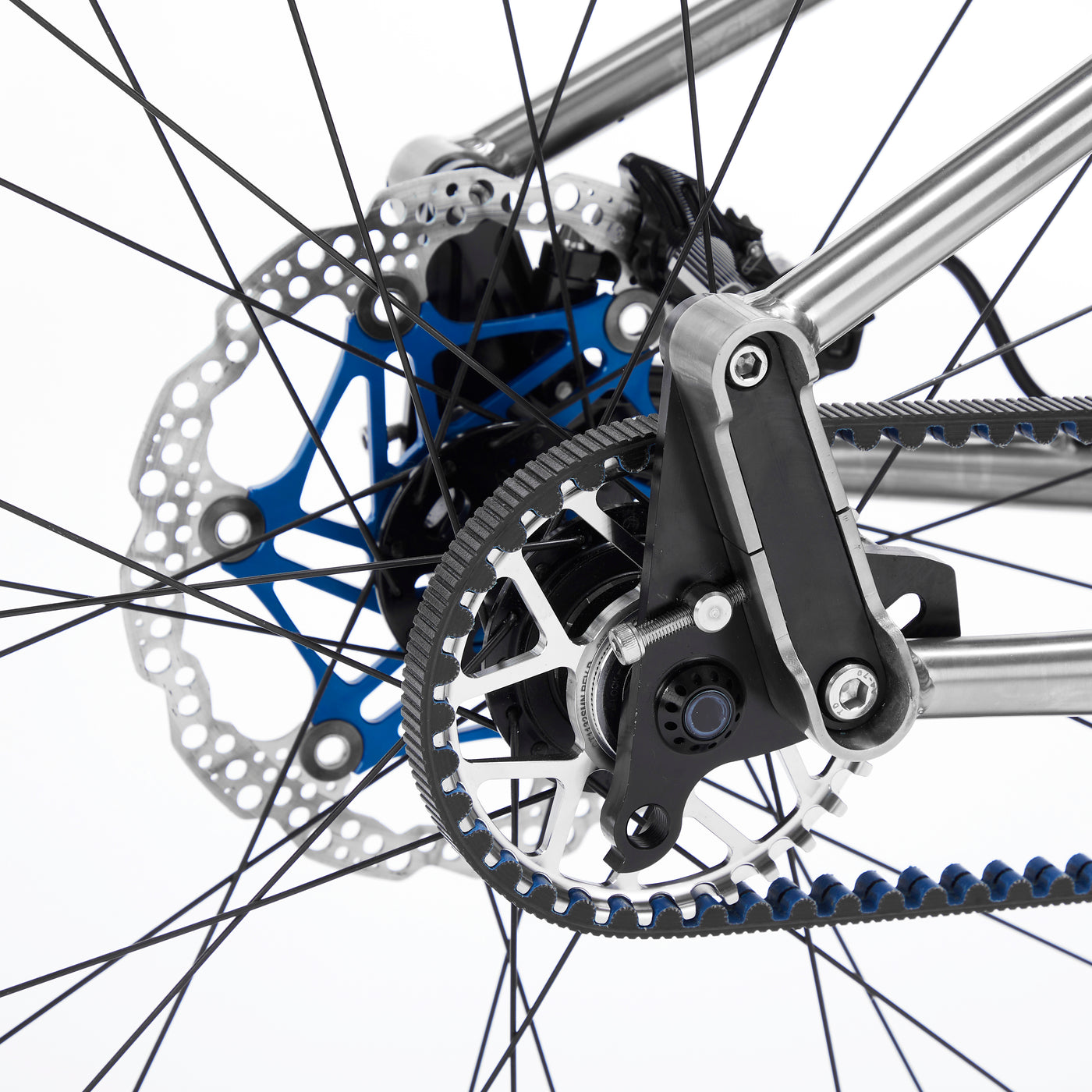 gates belt drive
At OLSEN HQ I put a lot of emphasis on designing the RocknRollout Dropout to work with GATES Carbondrive BELTS. I have developed this on and off over 5years getting the micro tension just right...
Gates Carbondrive brings you Olsen Bikes that are:
CLEAN - Just hose off and ride.
QUIET - The antidote to a high-tech world.
LOW MAINTENANCE - Fit and forget for 10,000 miles.
PINION EQUIPPED MOUNTAIN BIKES
A central, low centre of gravity for excellent handling and unrivalled riding dynamics, minimal maintenance, and a superior, perfectly graduated gear range – mountain bikes with Pinion gearboxes are made tough for your next offroad adventure. Whether it's a multi-day tour, a demanding enduro stage, or a World Cup downhill course, Pinion shifting is the definition of consistent and reliable performance.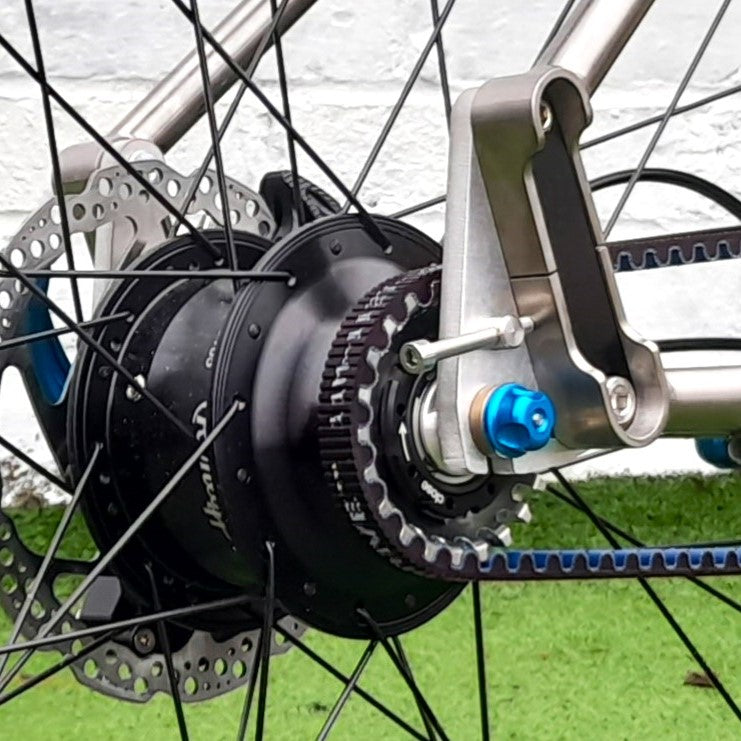 ROLHOFF SPEEDHUB COMPATiBLE BIKES
If you're planning a long-distance bike packing tour, one of the best upgrades you can make to your bike is to switch to a Rohloff geared hub. A Rohloff Speedhub offers a number of benefits over a traditional derailleur system.

Overall, a Rohloff geared hub is an excellent investment for anyone planning a long-distance bike packing tour. Its durability, smooth shifting, and wide range of gears make it the perfect choice for touring on any terrain.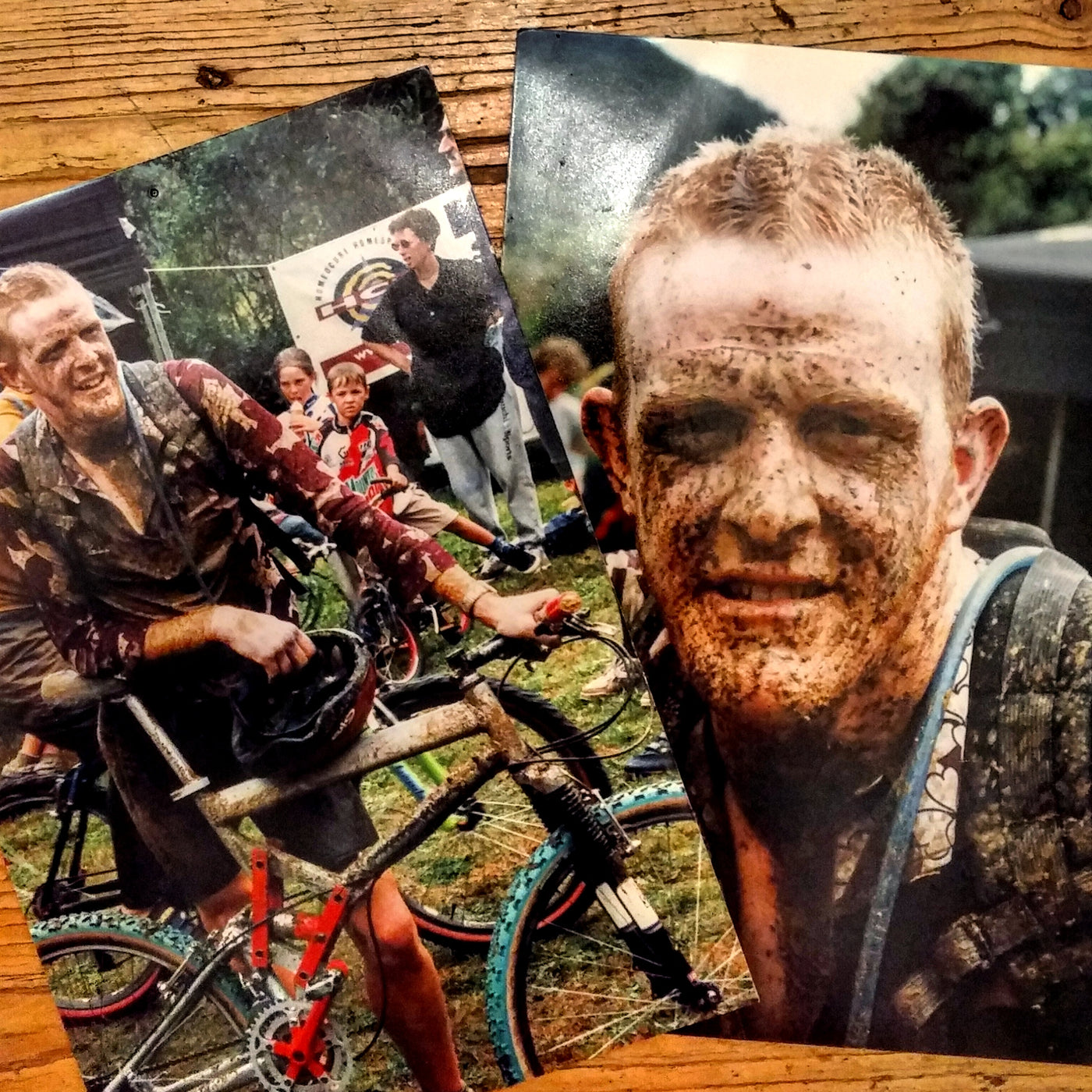 who is olsen bikes
My name is Steven Olsen. I worked with other cycling brands like On-One Bikes and Cooper Bikes, before starting my own brand OLSEN BIKES. I have always loved mountain biking and discovered single-speed MTBing after a crash in the middle of the Karapoti Classic 50km MTB race. Many years later, after a year of Off-road commuting for 30 miles (2+hours) per day, I started to design bikes for long distance.
Olsen Bikes offer bikes suitable for everything from Singletrack Trail riding to Bikepacking adventures and beyond. Whether you are Mountain Biking, Gravel Racing or want to Cyclocross, Olsen have a bike for you. The RocknRollout Dropouts tensioners run singlespeed, beltdrive, derailleur, Rohloff Speedhub, Kindernay XIV internal Hub.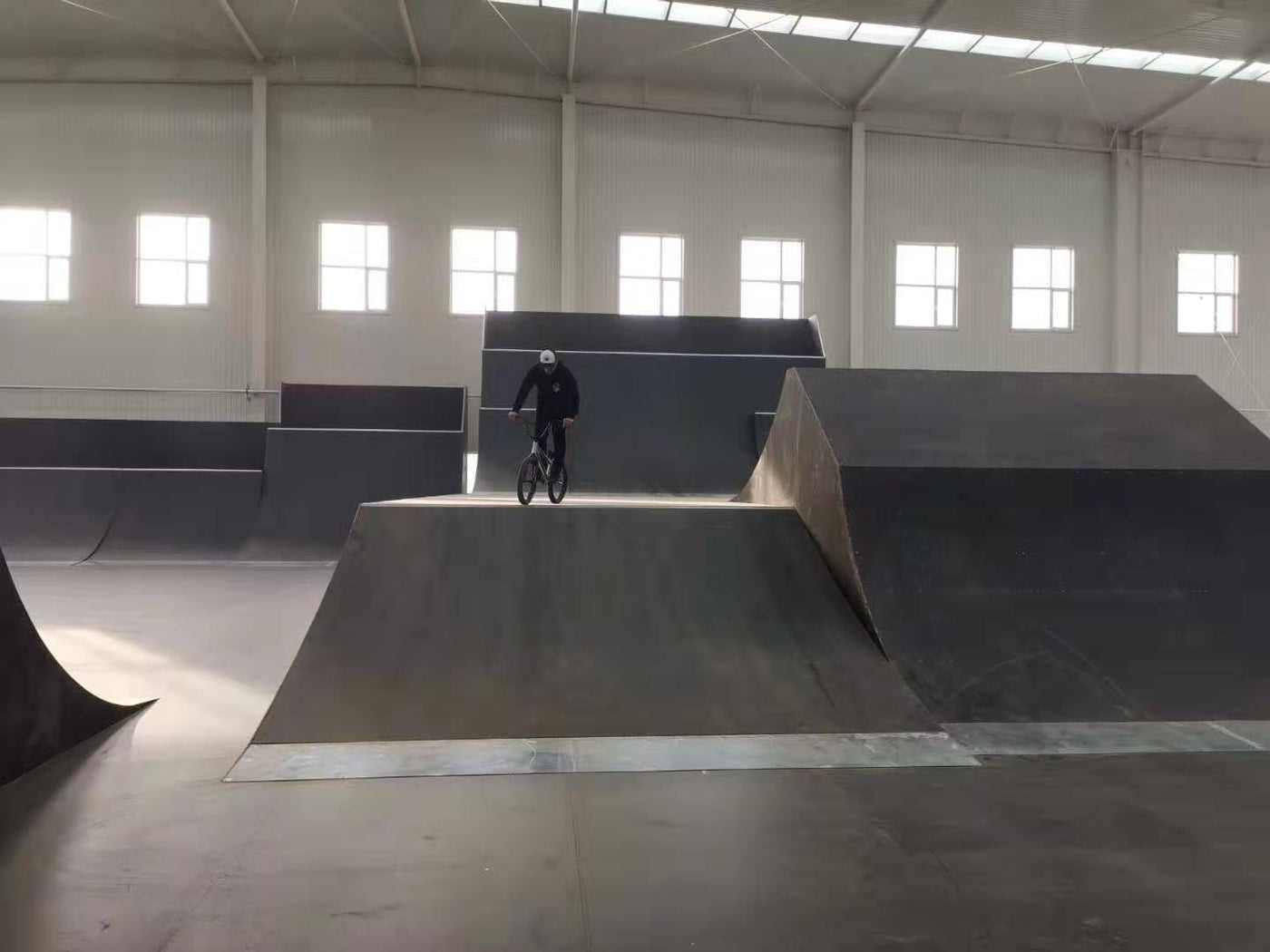 CHOOSING OUR FACTORIES
I have been a Product Designer for 25+years. I ended up working for companies wanting to transfer their production to Asia. Working with a supplier is a relationship. They want to make product to keep their factory busy so they can pay their workers fairly. We have selected one of the best Titanium factories in China. They are close to the Titanium Mills and can hydroform the tubes, CNC solid Titanium inhouse and have skilled welders. Their staff are cyclists so they have a indoor BMX track for their staff to test bikes.